Tampa Florida Businesses - We offer CPR, BLS, AED, First Aid and Bloodborne Pathogen HIV AIDS Safety Training Certification Classes at your Florida business. Call 561-762-0500 for your companies CPR AED First Aid Safety Training needs. The CPR School will travel to your Florida business, office, construction company, manufacturing facility, distribution facility, medical or dental office, restaurant, club, hotel, resort, country club, condo, HOA, church, ship, or any other location offering CPR, BLS, AED, First Aid Safety and bloodborne pathogens HIV AIDS safety training certification classes for your employees. Need an AED? We sell AEDs, AED electrode pads, AED batteries and we inspect, upgrade and repair AEDs.

The CPR School will assist you with federal and Florida OSHA compliance and other workplace safety training requirements. Safety compliance does not have to be expensive and time consuming – we make safety affordable and won't waste your time. The CPR School's employee health and safety training programs are designed to provide your business with everything necessary for Safety Training and Compliance. On site training courses anywhere in the state of Florida.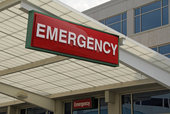 From small businesses to large corporations we can help with all of your safety needs. All Florida companies can reduce costs and minimize risk exposure while improving employee morale with The CPR School's Safety Certification Training Programs. Compare and save. When you perform a cost benefit analysis, comparing in-house training provided by The CPR School versus sending your staff to an outside training site or using expensive "non-profit" agencies for training you can easily save your organization 25% of your annual safety training budget!

Tampa Florida Workplace Medical Emergencies happen every day and we can prepare your staff for these medical emergencies. Our CPR, First Aid and AED classes are both educational and fun. Our philosophy is that learning should be fun. We feel that if you have fun, laugh and the CPR class is interesting you will enjoy yourself and will absorb and retain the material better. Another major difference, all of our instructors have actually performed CPR, First Aid and used AEDs on real people. Not all instructors have real world CPR First Aid AED experience, they simply read about CPR and First Aid in a book. We believe real world experience makes for a better instructor and believe you will too. All of our courses are designed to comply with the most current OSHA regulations. We offer onsite group safety training classes at your business or you can attend one of our group classes held at our Jupiter - Palm Beach County training classroom.

WHAT WE DO:
CPR Training Classes - Certification and re-certification classes
2. First Aid Training - includes choking and stroke warning signs
3. HIV / Bloodborne Pathogens Class
4. AED Automated External Defibrillator Training
5. AED- Automated External Defibrillator Sales, Maintenance, Service, Program Management and Consulting

According to OSHA 13% of all workplace fatalities result from sudden cardiac arrest. According to the American Heart Association, sudden cardiac arrest claims about 340,000 lives each year – or around 930 every day in the United States. Sudden cardiac arrest, which is the leading cause of death in the United States kills more people than breast cancer, lung cancer, and AIDS combined. Currently 95 percent of all cardiac arrest victims die. Yes, I said ninety five percent of all cardiac arrest victims die.

What medical emergencies does the First Aid portion of the class cover?
The First Aid class covers care for a variety of different emergencies and life saving techniques including:
* Legal/Ethical Concerns
* Blood Borne Pathogens,
* Calling 911 and Emergency Medical Services
* Scene Management and Patient Assessment
* Bleeding and Shock
* Burns
* Drowning
* Injuries to Muscles, Bones and Joints
* Allergic Reactions and Respiratory Emergencies
* Diabetic Emergencies
* Poisonings and Overdoses
* Seizures and Strokes
* Heat Exhaustion and Hypothermia

We offer American Heart Association, ASHI and ECSI CPR, First Aid and AED training certification classes at your location. The CPR School provides our corporate customers quality CPR AED First Aid Safety training in an accelerated format, presented in an entertaining and informative manner. No boring video tapes or dry lectures – we promise.

We sell Automated External Defibrillators AEDs - Please call 561-762-0500 to learn which model is right for you. Need AED batteries or electrode pads - call us, we sell those too.

AED Sales | AED Service | AED Battery | AED Electrode Pads | AED Inspections | AED Training Classes | AED Program Management | AED Consulting

And don't forget about quality……This is what sets us apart from the others.
1) Full time professional instructor. No subcontractors, temps of fill ins.
2) Your instructor will have real CPR experience
3) Your instructor will have real AED experience
4) Your instructor will have a bachelors and masters degree
5) Your instructor will be a state licensed EMT or Paramedic (FL State license)
6) Your instructor will have risk management experience (FL State license)
7) Your instructor will have 20+ years teaching experience
8) Your instructor will be named on a $2,000,000.00 liability insurance policy
9) Your class will be fun. You will learn a lot and have fun doing so - we promise.
10) Free AED Inspections with each class
11) Money back satisfaction guarantee on all classes

The CPR School is committed to helping your organization with all of your employee health and safety needs. From CPR AED First Aid safety training programs to implementing, installing and maintaining AEDs at your workplace. Call us at 561-762-0500 to discuss how we can help you with your safety needs.

CPR AED First Aid Safety Classes for your Florida Business. Call us for your companies CPR AED and First Aid Training.
Lake County Florida CPR AED & First Aid – Astatula, Clermont, Eustis, Fruitland Park, Groveland, Howey-in-the-Hills, Lady Lake, Leesburg, Mascotte, Minneola, Montverde, Mount Dora, Tavares, Umatilla
Polk County Florida CPR AED & First Aid- Auburndale, Bartow, Davenport, Dundee, Eagle Lake, Fort Meade, Frostproof, Haines City, Highland Park, Hillcrest Heights, Lake Alfred, Lake Hamilton, Lakeland, Lake Wales, Mulberry, Polk City, Winter Haven
Lee County Florida CPR AED & First Aid - Bonita Springs, Cape Coral, Fort Myers, Fort Myers Beach, Sanibel
Hendry County Florida CPR AED & First Aid - Clewiston, Harlem, LaBelle, Port La Belle, Felda.
Collier County Florida CPR AED & First Aid - Everglades City, Marco Island, Naples
Charlotte County Florida CPR AED & First Aid – Boca Grande, Cape Haze, Charlotte Harbor, Charlotte Park, Cleveland, Deep Creek, Englewood, Grove City, Harbour Heights, Manasota Key, Murdock, Placida, Port Charlotte, Punta Gorda, Rotonda, Solana
Sarasota County Florida CPR AED & First Aid – Sarasota, North Port, Venice, Longboat Key
Manatee County Florida CPR AED & First Aid - Anna Maria, Bradenton, Bradenton Beach, Holmes Beach, Longboat Key, Palmetto
Hillsborough County Florida CPR AED & First Aid - Plant City, Tampa, Temple Terrace
Pinellas County Florida CPR AED & First Aid - Belleair, Belleair Beach, Belleair Bluffs, Belleair Shore, Clearwater, Dunedin, Gulfport, Indian Rocks Beach, Indian Shores, Kenneth City , Largo, Madeira Beach, North Redington Beach , Oldsmar, Pinellas Park , Redington Beach , Redington Shores, Safety Harbor , Seminole, South Pasadena, St. Pete Beach , St. Petersburg, Tarpon Springs, Treasure Island
Pasco County Florida CPR AED & First Aid - City of Dade City, City of New Port Richey City of Port Richey, City of San Antonio, Town of St. Leo, City of Zephyrhills

OTHER WEBSITES THAT WE MANAGE
http://www.AEDAcademy.com
http://www.AEDDealer.com
http://www.CaribbeanFirstAid.com
http://www.DDSAED.com
http://www.OrlandoAEDCPR.com
http://www.TheCPRSchool.com
http://www.TheCPRStation.com
http://www.TheFirstAidSchool.com

Tags, CPR, AED, First Aid, Safety, Defibrillator, Class, Instructor, Instruction, Training, Trainer, School, Course, Safety, Program, OSHA

*********************************************************************
Disclaimer: The American Heart Association strongly promotes knowledge and proficiency in CPR, First Aid and AED use and has developed instructional materials for this purpose. Use of these materials in an educational course or mention of the American Heart Association name does not represent course sponsorship or product endorsement by the American Heart Association, and any fees charged for such a course do not represent income to the Association.